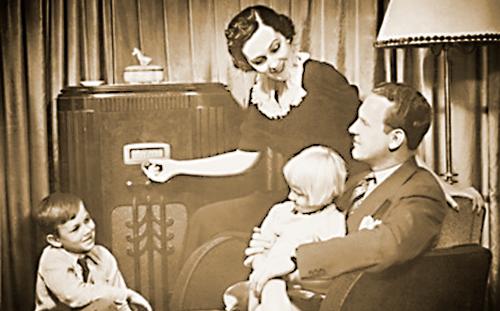 When I was growing up in middle-class Sweden in the 1980s, the radio show Melodikrysset – which roughly translates as Melody Quiz – was the silliest thing I could imagine. Little did I suspect that it would become the cornerstone of my family's existence today. Or that I would be using it as a pedagogical example when talking to clients about successful development teams.
Melody Quiz has been broadcast on Swedish Radio – the Swedish national public service radio – since 1965. It is a musicbased game show in which music snippets provide clues to questions about everything under the sun. The music covers the whole range of styles, from Edith Piaf and Evert Taube to Lady Gaga and Darin.
When I first met my girlfriend, I got Melody Quiz thrown in for nothing. I can now admit to the consternation I experienced the first few times her family sat me down at the kitchen table on a Saturday morning. Someone would say, "Sshhh! It's starting!" and the eyes of everyone at the table literally began to glow. Who can help but be swept along by such enthusiasm? In no time at all I was as hooked on Melody Quiz as everyone around me.
Today Melody Quiz is part of my weekly rhythm, and I'm constantly struck by the similarities between the way my family collaborates and the way a well-functioning development team works. On a normal Saturday morning, there are 5 or 6 of us who are all indispensable if we're to solve the complex problems confronting us. Each of us has a specialized area of expertise: grandma, for instance, at 88 years of age is a whiz at popular music from the first half of the 20th century, while my mother-in-law knows everything about the charts today. Together we make an unbeatable cross-functional team with knowledge that spans time and space.
By working together we learn from each other. There is a constant subtle transfer of knowledge that enables us to begin to make tentative forays into each others' specialisms. But knowledge can only be shared in this way if everyone has a common ground to stand on: a broad general education is not just an advantage – it is a necessity. It works best when we are all gathered around the kitchen table. It can be difficult to assemble an active family such as ours, but we have noticed that our cooperation and performance increase significantly when we are co-located. Trying to maintain contact via telephone, text and e-mail is definitely a poor substitute.
I take my experiences from Melody Quiz with me to work. I constantly remind my clients that a development team needs to be cross-functional and co-located. This gives the team the best conditions for success. I myself have on several occasions been successful in creating development teams that are cross-functional and co-located. In every single case, the team's productivity has increased and cycle time has decreased, compared to previously. I have also noticed that these teams tend to become more autonomous, which is extremely positive.
If your company does not already have cross-functional and co-located development teams, I urge you to make a change. The cost is marginal compared to the potential gains. And if you don't already take part in Melody Quiz, try it! You might learn a thing or two.
Happy quizzing!