The attendees of the 2007 QCon and the Øresund Agile 2007 conference could see how XP in general, and Test-Driven Development in particular came under heavy bombardment...
Janne Peltonen, certified Scrum Masterat Finland-based company Qvantel,knows from his own experiencehow to makedistributed projects more productive and less problematic. Qvantel...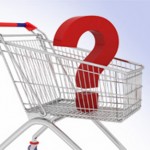 A good product backlog is the key to any successful Scrum project. In this e-mail interview, Mike Cohn gives some good advice on how to succeed as a Product Owner. We...