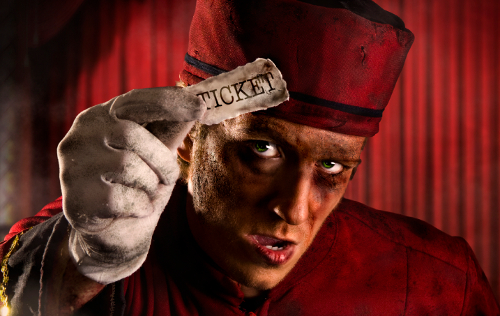 "It's all about promoting an efficient way of working where focus on headcount is dropped to the benefit of flexibility in the working teams."
For several years, Softhouse has been promoting the ideas around payment for actual deliverables rather than spent hours. About a year ago – in the summer of 2009 – one customer where we practice agile work methods had reached a point where consultant head-count was becoming an issue to top management. It was a splendid opportunity to demonstrate the power of the agile contract model.
The work to transfer to the newbusiness model started in the Design Maintenance area where the key deliverable was identified as a "finished trouble ticket", something that was dealt with in such a quantity and with a small enough average work effort to be able to set a common price tag on.
Finetuning the process
During Q3 2009 the process was finetuned in respect of the needed set of rules and measurement points. For example, if a trouble ticket is reopened it can't be counted again when it's closed a second time. In this respect the model is fair and self adjusting: "Do a sloppy job and you have to work extra for free". Due to an existing Service Level Agreement the average lead time was also defined as an important performance indicator. The resulting business model sets a goal on the number of trouble tickets that the team shall finish during the agreement period. If the number of finished trouble tickets falls below or exceeds that number by a certain amount, a penalty or bonus will be the result. Also the Service Level Agreement part will have a penalty or bonus effect.
How it works in practice
During Q4 2009 measurements were made for a full quarter, to use as input for an agreement for Q1 2010. As a result, the "cost" for an average trouble ticket was calculated to 49 hours. This was used for a dry run during Q1 2010 under "realistic circumstances". For Q2 2010 the first sharp agreement  was set up. No safety net, payment per trouble ticket with set penalty and bonus levels. The new business model was launched. Still, this kind of agreement had not been possible without the healthy level of trust that exists between Softhouse and its customer. Both parties have to keep in mind what is the key purpose with the new set-up: It's not in any way to squeeze money out of the other party. It's all about promoting an efficient way of working where focus on head-count is dropped to the benefit of flexibility in the working teams. This flexibility means that also under an existing agreement the target number of trouble tickets can be revised for example if the customer has a larger inflow than expected and Softhouse has the capacity to meet this. It also means that if a prioritized task appears, it can be estimated and translated into a number of "trouble ticket equivalents" to be covered by the existing agreement.
During the time Softhouse has been working according to the model, the average time for finishing trouble tickets has gone from 49 hours to 45 hours, and we have thus been able to lower the price per ticket for the new agreement period. So, from a pure cost perspective the new business model is also proving very positive for the customer.